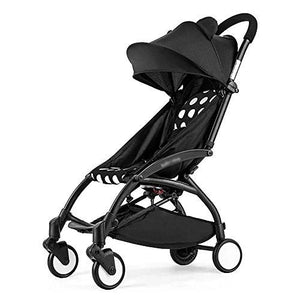 Brand: XUE
Color: F
Features:
★ Multi-position tilt seat, adjustable stroller in a stable position: lying and sitting, comfortable system - manual adjustment.
★ Adjustable seat belts, baby strollers for babies born
★ The rain cover is thicker and more stable, it is windproof and cold in winter, windproof and snowproof.
★ Easily folded design, taking up less space is very convenient for you.
★ Applicable to: Suitable for babies aged from 6 months to 4 years old, available at home, or you can take your baby out to visit the park. It is easy to fold, 360 degree swivel wheel is easy to carry, and you can take it with you when you go out for travel.
Publisher: XUE
Details:
Product Name: Baby Stroller
Product material: Oxford cloth + aluminum alloy
Product Size: Before folding: 43*61*93cm After folding: 25*60cm
Whether it can be folded: can be folded
Net weight: 4.3kg
Bearing weight: 15kg
Product color: picture color
Applicable people: Children aged from June to 3 can use it, and they can carry it with them at home and on the go
Tips: Delivery time is 9-15 working days.
If you have not received your order within 30 days, please contact us!
Note: The graphic data is measured manually and there may be 1-2 units of error. Please understand it in kind.
In the actual shooting, due to different lighting and display modes, the image will appear color, this is a normal phenomenon, in kind prevail.
EAN: 6950220045234