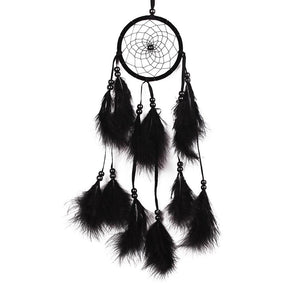 The sale is for one dream catcher wall hanging.
Bright Color ! Handmade new sign.

Total about 20.8 " in length including the hanging string Dream Catcher - Nightmare pass through the holes and out of the window; the good dreams are trapped in the web ,slide down the feathers to the sleeping person.
Great decoration ! good gift ,too !
Material :feathers
Diameter: large ring- 4.33"
Color: as picture
Package Content:
1 X Dream Catcher