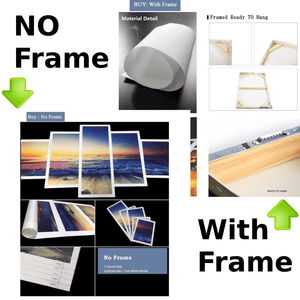 butterfly craft
✔️FRAME & CANVAS PANELS ATTACHED WITH INCREDIBLE ITEMS FOR HANGING: Formed by the natural pine wood frame with the thickness of the inner frame is approximately 3cm and the high-quality canvas material, our 1 piece canvas wall art prints surely meet the requirements of the collection preservation. Besides, these wall art panels come with nails, a level & have a metal hook already mounted on the wooden bar for easy hanging.
✔️PERFECT GIFT FOR DECORATION: Perfect wall decorations paintings for living rooms, bedrooms, kitchens, dining rooms, bathrooms, bars, hotels, offices etc.. A ideal Valentine's Day gift, Christmas, New Year Gift as well as a great gift idea for relatives and friends. Due to the different brand of monitors, actual wall art colors may be slightly different from the product image.
Blue butterlies in the sky Art Painting- Butterflies Canvas Print, My angels in the sky PoemFeature
✔️FEATURED BY LINEN/COTTON HIGH-QUALITY MATERIAL, PLUS SECURE PACKAGING: every single artwork panel with a durable wooden frame on the back and picture photo printed by the latest state of art color technology (to ensure sharp & vivid images every time) is gently covered by clear plastic and safeguarded by folded cardboard corners to protect the painting from any possible damage during the shipping process before being packed and gallery wrapped in a carton box.
✔️30-DAY GUARANTEE: Our products are guaranteed with a 30-day warranty. So if you're not 100% satisfied with our product, just return your purchase & promptly get a full refund or an exchange. NOTE: Please take notice of your buying option when buying our wall canvas prints, due to the fact that there are two types of available canvas painting wall art sold on the market: the first type having canvas already wrapped and packed in frames & the left one having the frames & the canvases separated.
✔️ Please select the size and Frame or No Frame before ordering.
100% original designs exclusively for animal posters; every order is hand-crafted specifically for you.
Printed using a customized sublimation process to ensure lasting, vibrant colors and quality.
See more here :
Material: Canvas Print with Linen/Cotton High quality Material. 1.2 inches thickness which gives Art Gallery feel to Canvas.Printed on premium durable coated canvas, arrives ready to hang. Solid front construction.  Size Chart
Size : 20x30 Cm : 20cm x 30 cm x 1 Piece.
Size: 30x40 Cm : 30cm x 40cm x 1 piece.
Size 40x50 cm: 40 cmx 50 cm x 1 pcs .
Size 50x60 cm :50cmx60cm x1pcs .
Size 60x80 cm :60cmx80cm x1pcs .
Item Material
: High-quality Polyester. This is the best fabric material for 3D printing. Other fabric material cannot be printed like this but printed as a decal.
No Sweatshops, no mass-production. Entirely owned, made, and shipped out of the USA.
see more product here :